The truth is that overcoming drug addiction isn't an easy thing for many victims. For many of them, the first step towards successful recovery is acknowledging their problem with substance abuse and being open to taking treatment.
The next step involves finding a suitable treatment program that can help restore their health, happiness, and overall well-being. Unfortunately, there are countless addiction treatment programs one can choose from, which makes it even more challenging to make a decision.
Some choose to start their recovery with medical detoxification before transitioning into rehab, while others choose to begin their journey at an outpatient or inpatient facility.
So, what are the different types of addiction treatment programs, and which one should you choose? Read on to find out everything you need to know.
Different Types of Addiction Treatment Programs
Drug addiction treatment programs tend to vary from one another, but all of them can be fully customized based on the patient's unique needs and situation. The most effective treatment methods ensure that the patients in recovery remain actively involved in the entire process.
Some of the common addiction treatment programs you will come across include:
1. Medical Detoxification
Medical detoxification is usually the first step in addiction treatment. It involves clearing the abused drug substance from your body while limiting the withdrawal symptoms.  In approximately 80% of the cases, a treatment center will use different medications to minimize the withdrawal symptoms.
If the patient is addicted to more than one drug substance, they will need different medications to reduce the withdrawal symptoms of each substance.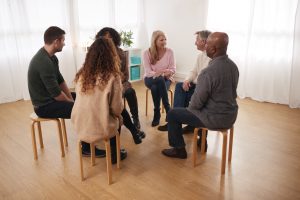 For instance, if the patient is addicted to opioids, the doctor may use a device known as NSS-2 Bridge to reduce the withdrawal symptoms. The device is positioned behind the ear and produces electrical signals that trigger certain nerves with the brain to provide immense relief from withdrawal symptoms.
2. Cognitive Behavioral Therapy
According to the American Addiction Centers, Cognitive Behavioral Therapy is a critical tool in addiction treatment because it can be used to treat many forms of addiction, including but not limited to alcohol addiction, food addiction, and prescription drug addiction.
Cognitive-behavioral therapy aims to combat addiction by understanding how thoughts influence behavior and emotions. It strives to change the underlying thoughts and behavior that may be contributing to the maintenance of an addiction.
This treatment method is designed to recognize all the unhealthy behavioral patterns, but it can also help the patient identify different triggers and develop coping skills. Cognitive-behavioral therapy can be combined with other therapeutic techniques to yield better results.
3. The Matrix Model
The matrix model is a form of therapy specially designed to help people struggling with stimulant addiction, including cocaine and methamphetamine abuse.
Patients enrolled in the Matrix model usually receive direction from highly trained therapists who act as teachers and coaches to the patients. The primary purpose of the wholesome approach is to help the therapist build a positive relationship with the patients.
Using cognitive behavioral therapy and positive reinforcements, the Matrix model addresses the patient's self-esteem, self-worth, and dignity while helping them change their behaviors towards drug substances.
4. Rehabilitation Programs
Long-term treatment programs of substance abuse can be effective and are typically designed to focus on the patient from the start to the end to ensure they remain drug-free.  The primary objective is to help the victim resume function within the professional, social, and family setting.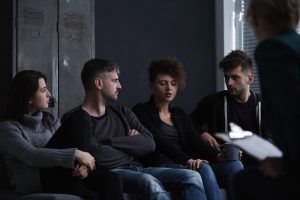 Fully licensed rehabilitation centers have developed 24 hour-care programs to provide a safe housing environment and supply all the necessary professional assistance and medical interventions. Most of these facilities usually provide a therapeutic environment, including:
Therapeutic communities
This is ideal for people seeking long-term treatment for severe forms of drug addiction and would love to live in a rehab facility for between six and twelve months with on-site staff monitoring their progress 24/7. The community and staff serve as critical factors in the recovery process and aid in changes in attitude and behavior towards substance abuse.
Recovery housing
Recovery housing provides highly supervised and short-term stays to help drug addicts engage in responsible behaviors and adapt to their new, independent, drug-free lives.
In recovery housing, patients are taught how to handle finances, find reasonable work, and overcome their triggers. They are also taught how to engage in community activities and remain productive.
Short-term residential treatment
Short-term residential treatment focuses primarily on detoxification and preparing the patient for a relatively long period with therapists and support groups. The sessions mainly focus on intensive counseling and getting the patient ready for the recovery journey ahead.
5. Contingency Management
Contingency management is a form of behavioral therapy that rewards patients for making positive changes in their lives to help them stay away from substance abuse.
The whole approach is based on the simple principle that positive reinforcement is likely to increase the frequency of a certain type of behavior, such as sobriety. Patients can be rewarded with shopping vouchers for consequent negative drug tests or trips to their favorite destinations for maintaining a positive relationship with their friends, family, and workmates.
Contingency management aims to increase retention rates for substance abuse treatment programs and increase the patient's likelihood of staying sober.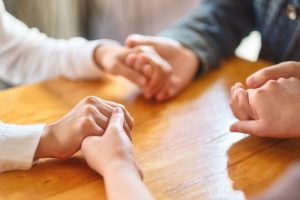 It can be applied to people of all ages and can be used as a stand-alone addiction treatment program or in conjunction with other forms of therapy such as motivational interviewing or CBT.
Most insurance providers cover the cost of contingency management because it is perceived as a low-risk and widely used form of addiction treatment.
6. 12-Step Facilitation
The 12-step facilitation therapy can also be used to treat both alcohol and drug abuse.  It is an advanced form of group counseling and therapy that aims to help patients realize that drug addiction has a wide range of negative consequences: spiritual, social, economic, emotional, or physical.
The therapy aims to push patients into acceptance so that they don't resist transitioning to full treatment.  The entire process involves well-structured group meetings and open discussions.
Programs such as the popular Alcoholics Anonymous use extensive group meetings for mutual support and discussion.
7. Medications
Approved medication such as Suboxone can also play a critical role in addiction recovery when combined with different forms of therapy that we have highlighted here.
In this case, the patient will be required to take approved medications continuously throughout the recovery period. The medications will play a critical role in minimizing the withdrawal symptoms and other related complications.
Long-term use of medications also plays a critical role in reducing cravings and preventing relapse. However, it is good to mention that medication should not be used as a stand-alone treatment option. Instead, it should be combined with other methods such as therapy to yield better results.
Summary
Substance abuse is a chronic disease that requires timely and proper intervention to treat. While there are many different addiction treatment methods, the substance involved and the severity of the addiction will always dictate the treatment method.
Treating severe addiction will often begin with medical detoxification using different medications to reduce withdrawal symptoms. Different forms of therapy can also be used to support treatment.
At CCIWA, we understand the impact of drug addiction and want to help you recover as soon as possible. Our doctors specialize in helping individuals struggling with opioid misuse disorder recover and take control of their lives.
We use FDA-approved Suboxone to treat opioid addiction and combine it with behavioral therapy to achieve better results.  Contact us today to find a Suboxone clinic near you.