Medication-Assisted Treatment, commonly referred to as MAT, is an evidence-based methodology to breaking the cycle of drug addiction.
With increased access to outpatient treatment and growing research supporting the use of Medication-Assisted Treatment to deal with addiction, more people are gaining freedom from a wide range of drug addiction disorders.
But it doesn't mean that everything about MAT is perfect.  In fact, some experts have heavily criticized MAT programs and blamed them for aiding addiction instead of combating it. They argue that it is wrong to use a drug to overcome addiction to another drug.
So, if you are considering a MAT program, you need to assess your situation and figure out if it is the best option for you. Read on to learn more about the pros and drawbacks of Medication-Assisted Treatment so you can make an informed decision.
How Does Medication-Assisted Treatment Work?
In simple terms, MAT refers to the use of pharmacological medication to intervene in one's substance abuse disorder. The treatment is usually combined with behavioral therapy and counseling to help address the addiction fully.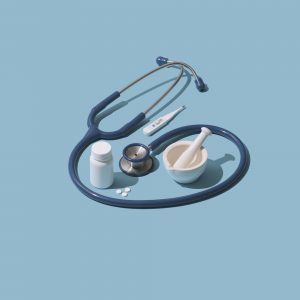 This treatment approach is based on the premise that substance addiction is a chronic disease that affects one's brain and not just a moral failing. This is why all MAT medications such as Methadone and Suboxone are approved by the Food and Drug Administration (FDA).
Further research has suggested that patients who choose MAT over the 12-step recovery program have a much lower risk for relapse because of the highly targeted and evidence-based approach.
What Are the Pros of Medication-Assisted Treatment?
Now that you understand what MAT is all about, let us discuss some of the pros of this drug addiction treatment option that makes it so popular:
1. MAT Gives Patients More Flexibility
One of the top reasons patients prefer MAT is that it gives them the freedom to go on with their normal lives while on treatment.
By administering Buprenorphine to partially fill the brain's opioid receptors, MAT allows one to avoid severe withdrawal symptoms. Furthermore, opioid cravings are drastically reduced since the medication replaces the street opioids that led to the addiction.
As long as patients are free from severe withdrawal symptoms and intense cravings for opioids, they can continue leading their normal lives and being productive. This is a stark contrast to the 12-step recovery program, where patients deal with severe withdrawal symptoms and intense cravings.
2. Whole-Patient Approach
MAT provides a "whole-patient" approach to the treatment of opioid addiction. This is because it offers the much-needed relief from constant cravings allowing recovery to take effect in a relatively easier way.
Sometimes, the treatment blocks the rewarding qualities of a particular drug substance, making it less attractive to the patient.
The primary objective of MAT is to gradually normalize the brain chemistry since addiction usually results in an imbalanced chemical makeup.  With proper guidance, MAT pushes one to a full recovery and helps them start to live a self-directed life of meaning and purpose.
3. MAT Is Highly Effective
Before the invention of Medication-Assisted Treatment, opioid/substance addiction treatment required patients to quit using the substances they were addicted to, resulting in severe withdrawal symptoms and relatively high relapse rates.
However, research has proved that substance abuse alters the brain's chemistry, leading to irreversible neural damage.  Over time, the patient develops a relatively higher tolerance for the substance creating a dangerous cycle of increasing demand.
MAT is designed to consider all these changes and recommend the most effective drug that can address the patient's brain demand for the substance.
The method has proven to be highly effective and reduces the need for inpatient detoxification quite significantly. Every MAT program is unique depending on the needs of the patient. The treatment is combined with behavioral therapy to increase its efficacy.
4. MAT Is Highly Favored By Insurance Companies
Another benefit of MAT is that insurance companies highly favor it due to its evidence-based approach to treating drug substance abuse disorders. In fact, a wide range of health insurance companies are resisting paying for treatment if patients don't choose MAT.
So, if you are seeking MAT, your insurance provider will most likely cover a huge chunk of the costs for the medical service. The typical costs associated with MAT include doctor office visits, drug testing, and prescription medication.
Drawbacks of Medication-Assisted Therapy
Does it mean everything about MAT is perfect? No. Here are some of the drawbacks of this approach to treating substance abuse.
1. Doesn't Address the Root Cause of Substance addiction
The truth is that MAT isn't fully designed to address the root cause of addiction since there are many risk factors that can lead one to addiction. So, it can be difficult to believe that a simple pill will provide you with all the needed sense of relief.
For substance abuse treatment to be effective, there is a need to find out why the person developed the addiction in the first place.
When it comes to the opioid epidemic and other forms of substance abuse, one of the top reasons individuals choose addiction is social isolation.  In most cases, social isolation occurs when a person lacks a deep connection to other people in their life, creating a massive void in the process.
Drugs become much more appealing to such a person, and since they don't have a positive support system in place, addiction can happen pretty quickly.
2. MAT May Not Be Ideal for Everyone
In some cases, MAT may not be the best option for you to overcome addiction. For instance, if you can tackle your addiction and avoid relapse without medication, MAT may not be necessary.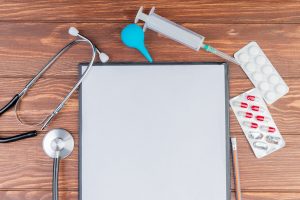 While it is not easy to overcome addiction in the long-term without medication since it has altered your brain chemistry, MAT may not be necessary if you have a strong support system, excellent mental and physical health, and are financially stable.
Medication-Assisted Treatment for Opioid Addiction Disorder
At CCIWA, we understand that finding an effective and long-lasting solution to opioid addiction starts with proven treatment. That is why we offer evidence-based treatment that relies on data and employs a personalized approach that uses FDA-approved medications such as Suboxone, case management, and behavioral therapy.
Our experienced Suboxone doctors are dedicated to rebalancing your brain chemistry and improving your mental, emotional, and physical health. With locations in different parts of the U.S, we are here to serve you.
Contact us today to find a Suboxone clinic near you and let us help you fight your addiction.