Statistics show that more than 10.1million Americans are battling opioid misuse disorder while another 21million are battling other forms of substance use disorder. These people are fighting against a deadly chronic disease that is difficult to overcome; addiction.
Although substance abuse usually takes a toll on the life of the victims, it also affects their friends, family, and other close relationships. As a friend, parent, close family member, or work colleague, you are most likely to feel sorry and have deep heartache when you see your loved one struggling with addiction.
While treatment helps, sometimes the victim is unable to cope with it and relapses. The only way to prevent relapse is by ensuring that the victim doesn't become complacent in any way.
But what happens when you find out that your loved one has already relapsed and is back to abusing substances? Do you just sit back and cry your heart out?
You don't have to do that because there are many ways you can help your loved one get back on the path of recovery. Read on to find out some of the things you need to do when your loved one relapses.
1. Embrace Your Loved One with Compassion
When a recovering drug-dependent person suffers a setback, they don't need anyone to accuse them and make them feel bad.  Relapse isn't their choice.
In fact, research shows that relapse is a long process that happens in three stages, namely, mental, emotional, and physical. It means that your loved one has probably been feeling conflicted inside for several weeks or even months.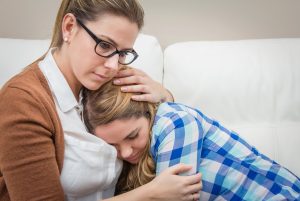 Therefore, the first thing you need to do is try to understand their mind and be compassionate. Avoid hurling sensitive words at them but focus more on how they feel. The primary objective is to try and understand why they slipped up so that it doesn't happen again.
Use kind words and make them feel wanted and loved. You can use words such as "I'm sorry to learn that you've been trying so hard to overcome your problem."
Such a statement shows that you acknowledge your loved one's problem and how they have been working hard to overcome it. However, it doesn't take the recovery responsibility away from them.
2. Address Your Feelings
Don't feel bad if you think a lot of negative things about your loved ones as long as you don't say them. It is natural for you to experience mixed feelings and have emotions upon learning your loved one's addiction relapse. Don't judge anything but just know that your emotions are valid.
If you feel overwhelmed inside and want to express something, do it in a healthy way without hurting your loved one. It is also okay to give yourself some space before speaking with your loved one about the relapse.
Be careful not to set yourself on fire to keep others warm. In extreme situations, feel free to walk away and take some time out. Breathe and focus more on self-care to feel better before you start talking to your loved one about the relapse.
3. Be Open to Communication
Once you have taken time to absorb the emotions and accept the situation as it is, find it in your heart to discuss the situation candidly with your loved one. Avoid anger and judgment.
Ask them what they have been struggling with, and give them time to talk through their feelings and emotions surrounding the relapse so that you can fully understand where they are coming from and what they need to do.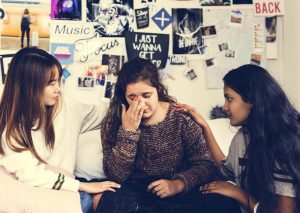 It is most likely that after a relapse, your loved one will be struggling to deal with mixed emotions, anger, and feeling of hopelessness. They will also be feeling ashamed and guilty of their actions.
As a sober person, the best way to support them and motivate them to get back on their recovery path is by listening to them keenly as they work through their massive emotions. Listen keenly to what they say and pick the important points for further discussion.
4. Remember that Drug Addiction Is a Disease
Much like diabetes, substance abuse disorder is a chronic disease. It is usually characterized by compulsive substance abuse and dependence that is so difficult to control.
The lack of control that one experiences with drug addiction is primarily due to changes in the brain because addictive substances usually alter the chemical composition of one's brain. This is the reason why substance abuse is also a relapsing disease.
Typically, relapsing occurs when the drug-dependent person regresses into a brief period of drug abuse. It is almost impossible for them to control the regress, but it can be treated.
Once you recognize this fact, it becomes relatively easier to know how to deal with your loved one and what you need to do to avoid worsening the situation. Generally, relapse means that there is a need for more professional treatment or a change of treatment plan.
5. Promote Personal Responsibility
No matter what you do to support your loved one's journey to sobriety, you need to recognize the fact that you are not in control. It is your loved one's choice and responsibility to seek help and follow their treatment plan.
The sooner you learn this fact, the better. Otherwise, you could end up assuming you are the victim and trying to do things that your loved one is supposed to do.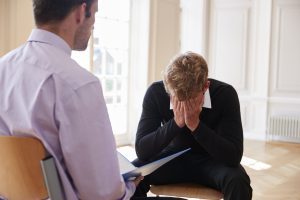 Remain supportive and understanding but don't forget to hold them accountable for their actions. For instance, you can say something like, "your doctor said relapses aren't uncommon, but you need to figure out how to deal with it. If there is anything I can do to help you, I'll do it."
Such a statement promotes personal responsibility and stops you from becoming an enabler. Most people tend to confuse enabling for helping. So, don't do anything that your loved one is supposed to do by themselves.
Set boundaries and expectations to make them see the reason they need to work hard to change.
Opioid Addiction Treatment Near You
At CCIWA, we understand what you are going through, and our team of doctors is ready to help your loved one recover from opioid addiction. All our treatment plans are highly personalized because we understand that everyone is fighting a unique battle.
Our drug recovery clinics are well equipped and fully staffed with highly experienced Suboxone and Methadone doctors who deliver quality services at affordable rates. We value honesty and accountability and will do everything possible to help your loved one recover.
Contact us today to find a Suboxone clinic near you.