Did you know that at least 115 Americans lose their lives to opioid every day? Furthermore, hundreds of thousands of others are struggling with opioid dependency.
Sadly, the epidemic cuts across all demographics, with more than 500,000 opioid-related deaths recorded in the country between 2000 and 2016. The rising number of casualties led to the crisis being declared a public health emergency.
What Are Opioids and How Did We Get to Where We Are?
The term opioid refers to a group of prescription narcotics that possess properties similar to heroin and opium. Although opioids are used to relieve pain, they can also be addictive if used regularly.
With an increasing number of people developing opioid dependency, studies were launched to investigate the issue. The evidence collected showed that pharmaceutical companies played a critical role in causing the opioid epidemic through deceptive marketing of highly addictive opioids to treat chronic pain.
As a result of this revelation, local governments, state attorneys, and other public entities nationwide launched litigations and investigations seeking accountability and remedies to the epidemic.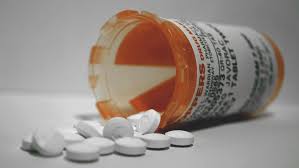 In a 2018 report, the U.S Homeland Security & Governmental Affairs Committee stated that it had found overwhelming evidence suggesting that leading players in the pharmaceutical industry had paid huge sums of money to third party patient advocacy groups to encourage the advancement of opioids-friendly messaging.
Teva, Purdue Pharma, Cardinal, CVS, Walgreens, AmerisourceBergen, Endo, McKesson, Janssen, Mallinckrodt and other drug manufacturers/distributors are facing massive class-action lawsuits filed by more than 2,500 groups in different state and federal courts.
Most defendants in the lawsuits are either drug manufacturers or sellers of prescription opioids.  Some of the leading brand names that have been caught up in the mix include Opana ER, OxyContin, Nucynta, Percodan, Percocet, and Hysingla.
What Are the Defendants Accused Of?
Broadly speaking, all of the companies mentioned above have been accused of fueling the opioid crisis to boost their profit margins.
The plaintiffs accuse the drug manufacturers of aggressively marketing their prescription opioid drugs without mentioning the addiction and overdose risks associated with taking the pills.
On the other hand, drug distributors have been accused of failing to detect, probe, or report suspicious orders.
Historically, prescription opioid medications in the United States were only recommended in cases of extreme need or for patients who were suffering from terminal illness. However, things started to change in the late 1990s when pharmaceutical companies began to aggressively push for the use of drugs in a wide range of situations.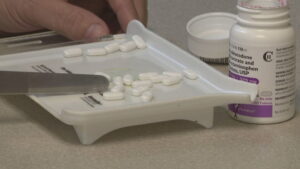 Sadly, even as they were doing so, they knew the risk of abuse and addiction was much higher than what they had indicated on their products. Even though the defendants maintain that their products were highly regulated, the courts have refused to let them off the hook.
This makes the opioid lawsuits already filed quite complicated. However, the fundamental question that cuts across all the cases is quite simple: What responsibility do the pharmaceutical companies bear for their alleged role in a deadly human-made epidemic sweeping across the country?
What Do the Plaintiffs Want?
The plaintiffs in these lawsuits want the same thing; proper compensation for the huge sums of money they have spent on health care and crime issues since the late 1990s when the pharmaceutical companies began aggressive marketing of their highly addictive opioid pills.
It is also worthy to note that even though this is a civil case, some lawmakers now want criminal charges to be pressed against executives and owners of the pharmaceutical companies such as Purdue. The lawmakers believe that if these companies' executives and owners are criminally prosecuted, it will serve as a stern warning to the others.
However, nobody has moved on with pressing criminal charges against the accused pharmaceutical companies' executives and owners.
Many Opioid lawsuits Are Generating Hefty Payouts
In one of the most significant opioid lawsuit, Purdue Pharma, the manufacturer of OxyContin, reached an agreement with over 23 states and attorneys representing approximately 2,000 local governments.
The deal forced the company to file for bankruptcy and payout as much as $12 billion over time, with more than $4.5billion of the compensation amount coming from the Sacker family, which owns the company.
But still, some of the large states, including Illinois, Virginia, New York, California, Massachusetts, Connecticut, and New Jersey, have already rolled out plans to oppose the agreement because they want more money in compensation from the company and its owners.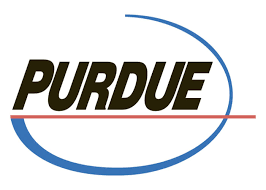 Many states have also filed lawsuits against the Sacker family. Some of the company's executives have already paid out over $635million in fines for misleading marketing.
Last year, a court ordered Johnson & Johnson to pay more than $570million in fines for the role they played in promoting the opioid crisis.
Assisting the Victims of the Opioid Crisis
Were you or your loved one prescribed painkillers because of an injury or after surgery? Have you been having a difficult time trying to stop using them? Do you suspect you have become addicted to the painkillers or even turned to other illegal drugs when you cannot access the painkillers?
If your answer to these questions is "yes," then you may be suffering from Opioid dependency and qualify for compensation.  The next step you need to take is to contact an experienced opioid lawsuit attorney who will take up your case and fight for your rights.
Working with an experienced attorney may also be the beginning of your long road to recovery from addiction. Don't suffer in silence; get the genuine help you deserve today!