Congressional Democrats have crafted a new bill that seeks to prevent members of the Sackler family who own Purdue Pharma from using the company's bankruptcy claims to get away with charges pressed against them over  opioid painkillers.
Representative Carolyn B. Maloney, the Chairwoman of the House Committee on Oversight and Reform, alongside senior committee member Mark DeSauliner have introduced a new bill in Congress specifying that bankruptcy judges have no authority to determine government lawsuits filed by states, counties, municipalities, tribes, and the U.S government against members of the Sackler family or the company's directors and officers with ties to the bankruptcy case.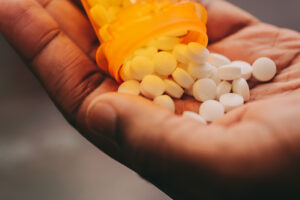 The bill comes after members of the Sackler family caught up in opioid lawsuits offered to pay approximately $4.28 billion over the next ten years in exchange for legal releases that would resolve all opioid lawsuits accusing Purdue Pharma of fueling the opioid epidemic in the country.
The $4.28 billion settlement offer is only part of a multi-billion restructuring plan designed to get the company out of chapter 11 bankruptcy in the long run.
Purdue's $4.28 Billion Opioid Settlement Offer Opposed
At least 24 state attorney generals plus Washington D.C have come out to oppose the proposed settlement deal demanding greater transparency and more money from the Sackler family.
Representatives DeSaulnier and Maloney say that the new bill will hold the family fully accountable for their role in fueling the opioid epidemic that has claimed approximately 500,000 lives since 2000.
Representative members of the Sackler family have declined to comment on the new bill, while a Purdue spokeswoman failed to reply to messages sent to her email address and mobile phone.
Several members of the family have consistently denied any wrongdoing in connection with their ownership of Purdue Pharma. In fact, the family's representatives said that they unveiled the comprehensive bankruptcy plan to show their dedicated effort and commitment to ending the opioid crisis.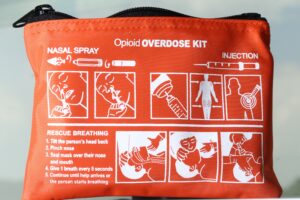 Both Republican and Democratic members of Congress have accused Purdue Pharma and the Sackler family of profiting off the epidemic. The company's former board members David and Kathe Sackler were thoroughly questioned about the aggressive nature of marketing OxyContin and the transfer of billions of dollars from the drugmaker during a House Oversight hearing in December 2020.
David  Sackler told the Oversight Committee that the board's primary goal is to develop products to help opioid patients, and the $4.28 billion settlement deal the family is proposing will provide the financial resources needed to help end opioid addiction and abuse.
Targeting More Than the Sacklers
Although the new bill seeks to address the Sacklers' attempts to halt legal lawsuits against them through Purdue Pharma's Chapter 11 bankruptcy case, the proposal also aims to end a longstanding and controversial practice attorneys have developed over the years in corporate bankruptcy.
The legal reliefs sought by members of the Sackler family have been approved by different judges in some of the largest bankruptcy cases filed to resolve thousands of lawsuits over defective or dangerous consumer products and other wrongdoings that affected hundreds of thousands of citizens.
Such legal releases were traditionally available only to companies that filed for Chapter 11 bankruptcy and approved by a judge only after creditors had thoroughly scrutinized the company's assets.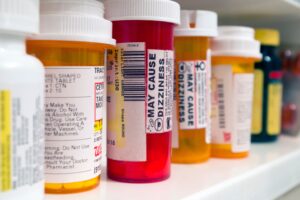 However, the trend changed in the 1980s when insurers of John Manville Corp. filed for bankruptcy to resolve several asbestos lawsuits got a legal release covering a raft of disputes over the underlying insurance policy.
Since then, bankruptcy judges have exercised this power to end lawsuits, even those filed against company owners and stakeholders who themselves haven't filed for bankruptcy.
This approach has had many flaws since it allows company owners such as the Sacklers, company directors, and even company officers to benefit from bankruptcy filed by the company without even filing for bankruptcy themselves.
Much More Still Needs to Be Done
Some professional experts have come forward to claim that it is a misnomer to call the proposed plan by the Sacklers a settlement when you are only forcing victims to take it; whether they like it or not.
They say that although the new bill introduced in Congress was a good step to rein releases, it isn't good enough because it only seeks to protect claims filed by states, counties, agencies, tribes, municipalities, and the federal government.
Purdue Pharma first filed for bankruptcy in September 2019 after being hit by thousands of opioid lawsuits related to OxyContin. According to the bankruptcy terms, the Sacklers will no longer own the company, nor will they have a role in its operations when it leaves bankruptcy.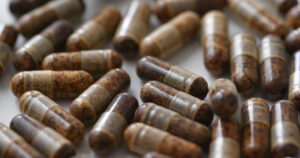 Instead, the drugmaker will be overseen by a new and independent public board focused on addressing the opioid epidemic. It will mainly be involved in manufacturing and distributing drugs focused on reversing the effects of opioid addiction and treating opioid addiction.
However, Purdue Pharma's bankruptcy plan could be challenged in court in the coming months by state attorneys general and opioid victims.  According to court documents, Judge Robert Drain of the U.S Bankruptcy Court in New York is expected to approve the company's bankruptcy plan in August this year.
We Are Taking the Lead in the Fight Against the Opioid Epidemic
Opioid litigation seeks to hold drug manufacturers such as Purdue Pharma responsible for fueling the opioid crisis in the country.
Experienced opioid lawsuit attorneys continue to file groundbreaking lawsuits for personal injuries as well as state and local government economic losses that resulted from the crisis.
If you have lost your loved one to prescription opioids, contact an opioid lawsuit attorney today who will help you recoup damages.