Substance use disorder impacted over 20 million people in 2019. The numbers may have since gone higher.
If you have Medicare, you might wonder, "does Medicare pay for alcohol addiction treatment"?
The simple answer is yes. Medicare covers treatment for all substance use disorders, including alcohol addiction.
Both original Medicare and Medicare Advantage insurance plans cover treatment for alcohol addiction, including inpatient and outpatient care and prescription medication.
This article will discuss Medicare coverage options for treating alcohol addiction.
What Is Medicare?
Medicare is a national insurance policy provided by the federal government. It differs from private insurance because it does not offer plans for households or spouses. With Medicare, there are two main options to choose from:
Original Medicare
Original Medicare covers hospital insurance (Part A) and medical insurance (Part B). Medicare covers part of the cost of covered services and treatments while the patient pays the remaining balance.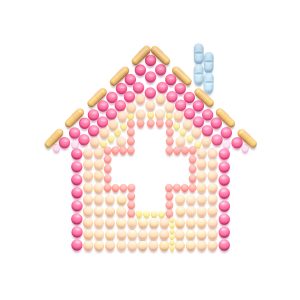 Patients are free to see any doctor, anywhere, as long as the doctor accepts Medicare. A Medicare drug plan and prescription coverage are necessary (Part D).
Medicare Advantage plan
This privately offered, Medicare-approved insurance policy provides medical and prescription medication coverage.
Most of these plans require physicians to be part of their network, and many of them also cover prescriptions, dental care, hearing, vision, and even gym memberships.
People can choose between PPO, HMO, Special Needs Plans (SNP), and Private Fee-for-Service Plans (PFFS) under the Medicare Advantage Plan.
Medicare Coverage for Alcohol Addiction
As a Medicare beneficiary, you can access various treatment options for alcohol addiction and other drug use disorders.
Here is an overview of how Medicare covers your treatment:
Medicare Part A covers inpatient care in hospitals and rehabilitation facilities.
Medicare Part B covers alcohol abuse screening, outpatient mental health services, and other behavioral health services.
Medicare Part C covers what is currently covered by Medicare Parts A and B, and prescription drug coverage.
Medicare Part D covers some prescription medications for substance use disorders.
Medigap covers some costs associated with your original Medicare plan, including copayments, deductibles, and coinsurance.
Medicare Alcohol Misuse Screening and Counseling
Medicare Part B offers coverage for an annual alcohol misuse screening. Usually, this examination is included in your yearly wellness consultation. It comprises inquiries into alcohol use.
Your doctor might interrogate you or ask you to fill out a form. Your responses to this screening checklist will reveal whether you have an alcohol dependency, which could result in alcohol misuse and abuse.
Here are a few indicators of alcohol abuse or misuse:
Consuming at least seven weekly drinks for women and fourteen for men.
Consuming at least three drinks daily for women or four for men.
A drinking behavior that hurts family or work relationships but is not alcohol dependent.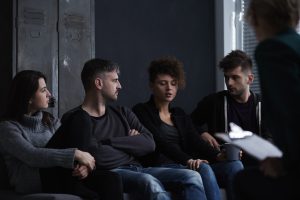 You have alcohol dependence if you check one of these boxes and present more than three unique alcohol-related behaviors, such as withdrawal symptoms, tolerance, and inability to reduce alcohol use.
Medicare Part B offers coverage for alcohol counseling if the screening reveals that you are abusing alcohol but do not satisfy the medical requirements for alcohol dependency. Up to four counseling sessions are available each year.
Medicare covers alcohol testing and counseling since they are regarded as preventive services.
Medicare Coverage for Alcohol Addiction Rehab
So, when does Medicare pay for alcohol addiction treatment?
Medicare will cover alcohol addiction treatment if your doctor determines you need it. However, you must seek treatment in a facility authorized by Medicare.
Inpatient alcohol addiction treatment and rehabilitation takes between one and three months, based on your dependency. It can either be done in a rehabilitation center or a hospital setting.
Remember, Medicare only covers 190 days of lifetime inpatient therapy at a mental health institution if you receive treatment there.
Medicare Part B covers outpatient rehabilitation. It also covers short-term inpatient stays. In this case, you go to a hospital or psychiatric facility for rigorous therapy but don't stay overnight.
Does Medicare Cover Inpatient Alcohol Addiction Rehab?
Yes. Original Medicare (Part A & B) covers inpatient alcohol addiction rehabilitation when medically necessary.
You will pay the same Medicare Part A expenses for inpatient treatment as in any other situation. For this reason, inpatient alcohol treatment can be costly.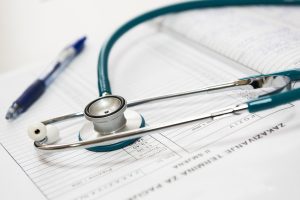 It is advisable to look into Medigap (Medicare Supplement) plans if you are contemplating alcohol rehab. These plans help pay for your out-of-pocket expenses.
By doing this, you can get the required coverage without paying a hefty hospital fee.
Does Medicare Cover Alcohol Detox?
Alcohol detox and alcohol rehab are two different types of care services. But, when both therapies are medically required, Medicare can cover them.
Alcohol detox is a seven-day inpatient program that offers face-to-face interventions, counseling, and planning sittings.
Finding a detox clinic that takes Original Medicare is vital. Most detox clinics only accept self-pay, and few accept a wide range of insurance plans.
So, before receiving therapy, you must confirm that they take Medicare.
What Is the Cost of Alcohol Misuse Treatment on Medicare?
If your yearly screening leads to an alcohol addiction diagnosis, you may be eligible for at most four free counseling sessions.
Afterwards, Medicare Part B can cover individual and group psychotherapy if you require more counseling sessions for alcohol addiction or associated mental health disorders.
You can claim a refund if, under any circumstance, you pay for counseling sessions out of pocket. All you need to do is ensure the psychologist you visit for alcohol abuse counseling accepts Medicare before engaging them.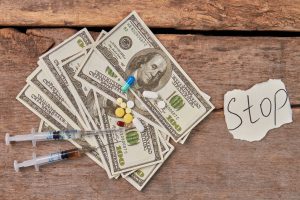 Your physician will bill Medicare on your behalf and accept the total amount due.
You will be responsible for the Medicare Part B deductible, Part A coinsurance, and copayments if you need rehabilitation. Therefore, you may need additional insurance when seeking alcohol rehabilitation services.
Some Medicare Advantage or Medicare Supplement plans might help pay for these expenses.
Why Did Medicare Deny Your Alcohol Treatment or Rehab?
Medicare will likely reject your claim if your therapy is unwarranted or you visit a facility that does not take Medicare.
Your plan might not provide coverage for some time if you had a substance use disorder diagnosis before signing up for a Medicap plan. But this depends on the carrier, meaning not all Medicare Supplement programs apply this.
Some Medigap plans have no restrictions on pre-existing conditions. So, always read the contract detail on pre-existing conditions before registering.
Lastly, some Medicare Advantage programs will reject your claim if your medical provider is not in your plan's network or your program offers no coverage for the services you need.
If a claim is turned down, you can appeal to get Medicare to pay for the service. But the process can be lengthy and is not assured.
Prescription Drugs for Alcohol Addiction
Medicare Part D is an add-on to original Medicare that covers prescription drug costs. You can use it to pay for drugs you need when receiving treatment for alcohol addiction.
Prescription drug coverage is a common feature of most Medicare Advantage or Medicare Part C plans.
Medications that can treat alcohol, opioid, and nicotine use disorders include:
Chantix (varenicline)
Nicotine replacement therapies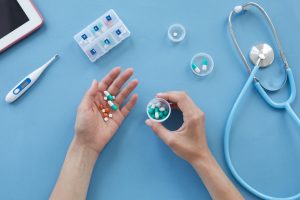 Every prescription drug plan has a unique formulary or list of accredited medications. Drugs are grouped into tiers, from inexpensive generic medicines to costly brand-name medications.
The cost of the medications mentioned above can vary depending on the tier and whether they are brand-name or generic.
Additional Options for Coverage
Medigap plans
Medigap, sometimes called Medicare Supplemental Insurance, is an add-on policy that helps pay for part of the expenses from your other Medicare policies.
Medigap plan can cover the following if you need treatment for alcohol addiction:
Coinsurance and deductible for your Medicare Part A
Up to three pints of blood transfusion coinsurance, premium, and deductible for your Medicare Part B
Medical expenses incurred during overseas travel
You must have Medicare parts A and B to sign up for a Medigap plan. You can sign up for Medigap through a private insurer that sells policies.
Medicaid
Some Medicare recipients also qualify for Medicaid. Generally, Medicaid is an alternative health insurance policy that covers low-income earners.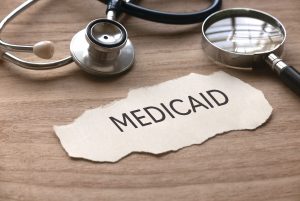 Medicare beneficiaries who qualify may use Medicaid to subsidize the cost of medical care. To find out if you are eligible for coverage and to get more information, contact your neighborhood Medicaid office.
Financing
Several rehabilitation centers provide financing solutions, such as a payment plan, that let you pay for your treatments in the future.
If you require immediate treatment for alcohol use disorder but lack the funds to pay for it out of pocket, this funding may be able to help.
Bottom Line
So, does Medicare pay for alcohol addiction treatment? The answer is yes. If you or your loved one has an alcohol addiction and is a Medicare beneficiary, you can use the policy to pay for practically all essential treatment.
Medicare Part A provides coverage for an inpatient hospitalization and rehabilitation stays. Medicare Part B includes coverage for supportive outpatient services.
Part C or Part D of Medicare covers some prescription medications used for medical treatment.
It is crucial to get the appropriate care if you or your loved one needs assistance with a substance use disorder.
Contact us today to enroll in an alcohol addiction treatment program near you.